Racerstar BR2306S 2400kv with Dalprop 6040
Posted by Julien Lariviere-Chartier on 2019-02-07 21:19:10
Series 1585 RCbenchmark staff

Test components:
Description:
Testing environment: Tested in static air (indoor). Air pressure: 102.1 kPa. Temperature: 21 degrees Celsius. Relative humidity: 31% Voltage: 14.8 V. from DC regulated power supply. Propeller adapter: None Propeller spinning: Leading edge first. Puller configuration: Air going towards thrust stand. RPM Sensor: Electrical. Motor magnetic poles: 14 (Verified by matching rotation speed measures from both the electrical and the optical probes.) ESC configuration: Stock (default config)
Notes: Torque and thrust calibration were both checked to be within 1% accuracy before the test.
Photos: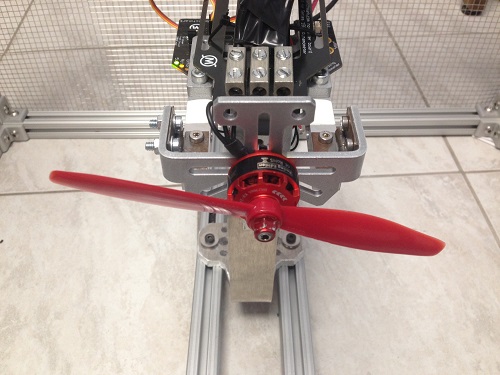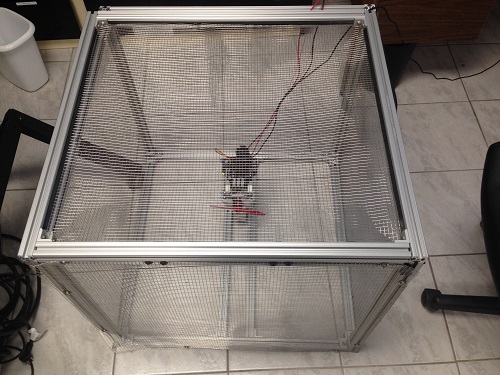 Data
Derived data
Electrical power = Voltage × Current
Mechanical power = Torque × Rotation speed
Motor efficiency = Mechanical power / Electrical power
Propeller efficiency = Thrust / Mechanical power
Overall efficiency = Thrust / Electrical power
Test script
System info
RCbenchmark app version: dev-1549552740105
Firmware version: 1.18
Rotation speed sensor: electrical probe, set to 14 magnetic poles

Test script
Script: Steps auto-range v2
Log:
ESC init value (µs): 1000 Throttle max limit (µs): 2000 Motor starts at 1163 (automatically detected by the script) RPM maxed at 1851 at 25211 RPM (autodetect) Using the electrical RPM sensor configured with 14 magnetic poles
Comments
There are no comments yet.
Authentication required
You must log in to post a comment.
Log in