Turnigy 2836 1000kv EMAX BLHeli 80A HY-1047
Posted by Julien Lariviere-Chartier on 2019-01-23 21:03:24
Series 1580 RCbenchmark staff

Test components:
Description:
Testing environment: Tested in static air (indoor). Air pressure: 101.1 kPa. Temperature: 21 degrees Celsius. Relative humidity: 32% Voltage: 11.7 V. from DC regulated power supply. Propeller adapter: Self tightening Propeller spinning: Leading edge first. Pusher configuration: Air going away from the tool. RPM Sensor: Electrical. ESC configuration: Stock (default config)
Notes: Torque and thrust calibration were both checked to be within 1% accuracy before the test. The propeller had to be re-balanced prior to the test to prevent vibrations.
Photos: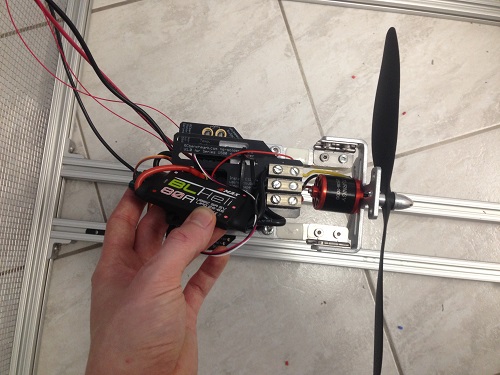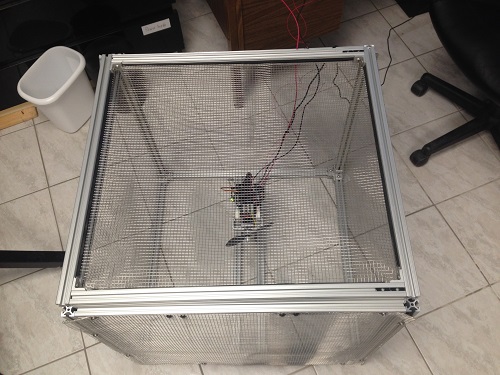 ![alt text][powertemp]
Data
Derived data
Electrical power = Voltage × Current
Mechanical power = Torque × Rotation speed
Motor efficiency = Mechanical power / Electrical power
Propeller efficiency = Thrust / Mechanical power
Overall efficiency = Thrust / Electrical power
Test script
System info
RCbenchmark app version: 1.1.4
Firmware version: 1.18


Test script
Script: Steps v1
Comments
There are no comments yet.
Authentication required
You must log in to post a comment.
Log in